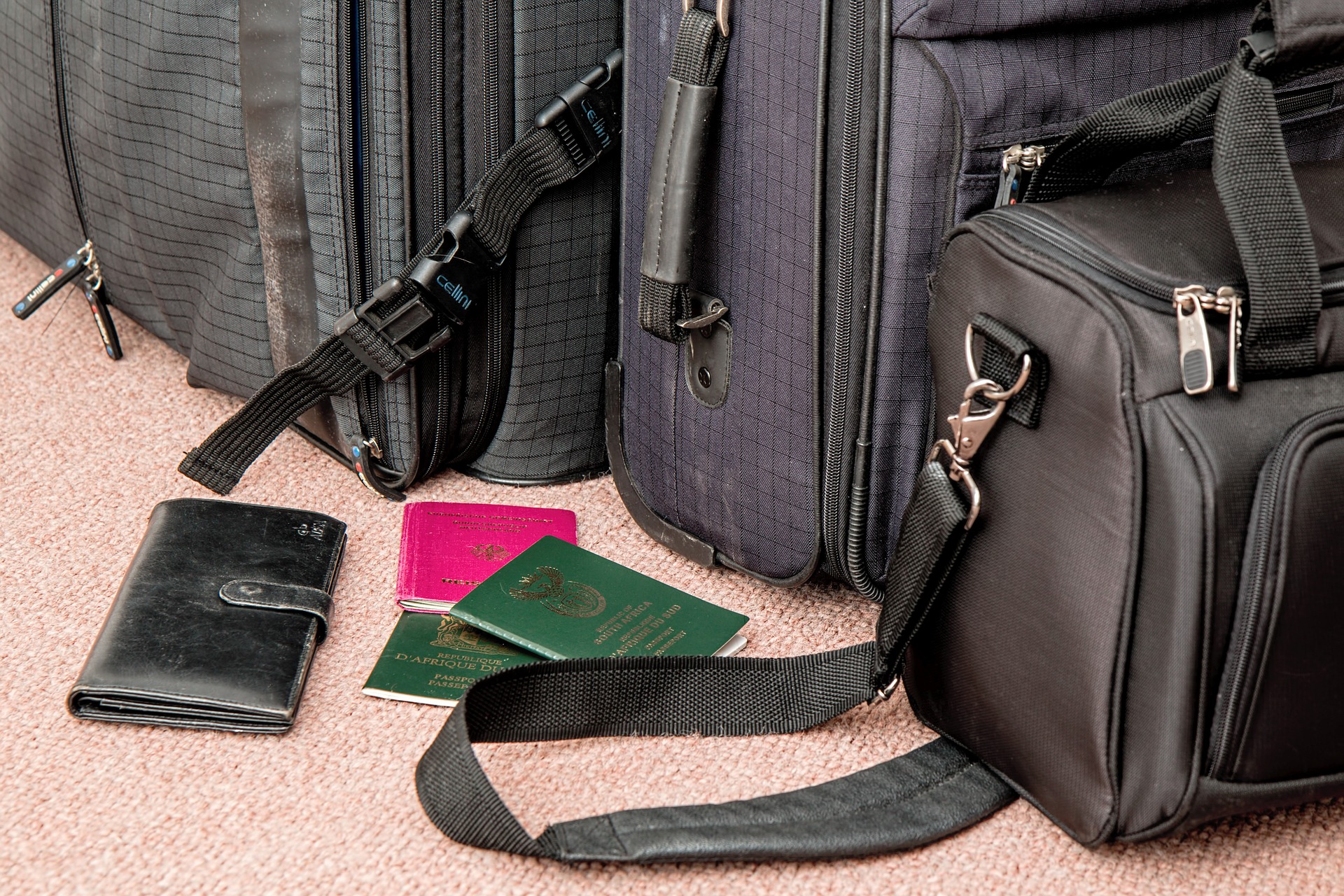 If you're looking for a unique experience that will enrich all of your senses, head to Mpumalanga and Limpopo for an extraordinary safari. The magnificent Greater Kruger region and Kruger National Park span across these two provinces and offer a diversity of wildlife and bird species. South African game lodges offer you the opportunity to go on safari and see these beautiful, fascinating animals living in their natural habitat.
But, before you go, here are 10 essential packing tips to ensure you have a sensational safari!
1. Passport and travel documents
Yes, it may seem like we're stating the obvious, but getting to the border and realising you don't have the correct documentation will bring your safari holiday to a grinding halt – triple-check that your passport has more than six months before its expiration date (otherwise it won't be valid.)
2. Clothes
Packing clothing for a safari trips requires a bit of know-how; depending on the destination and time of year, you may need plenty of layers, or comfortable, breathable clothes. First of all, pack smartly; most international airlines will restrict your check-in luggage to around 20 to 30kgs. The rule of thumb is comfortable and practical clothing. Quick-drying fabrics and multipurpose trousers (ones that can double-up as shorts) are recommended. Here are a few suggestions:
T-shirt, shirt or blouse – long sleeves and collars help to protect from the sun and mosquitoes
A pair of open sports sandals for general use during around the lodge/camp during the day
Fleece or warm jacket
A pair of safari trousers
A smart casual outfit for dinner
Swimsuit – many of the lodges and camps have swimming pools. It's the perfect way to cool down after a long day of game viewing in the warm months
3. Boots / shoes
The type of shoes that you take will depend on how active you're planning to be. If you're going to be going on game drives and then relaxing at a lodge / resort for the rest of the day, comfy shoes and sandals are sufficient. If hiking or a walking safari is on your list, make sure you invest in sturdy boots that can maintain a strong grip on rough terrain.
4. Prescription medications
We know you're not going to forget chronic medication, but a handy tip is to keep all medication in your hand luggage just in case your checked-in travel bag is misplaced – this is an unfortunate reality.
5. Camera, binoculars and electronic devices
You're going to want to capture the fantastic memories, so make sure you pack your digital camera; you can also use your mobile if it has a good camera. Ensure that you also have a high-quality pair of binoculars! This is an essential item for ideal viewing of the wildlife.
6. Preventative pharmaceuticals
Medicine for common ailments such as headaches, heartburn, hand sanitiser, antihistamine for insect bites, indigestion, sore throat (lozenges) and insect repellent should be included.
7. Sunglasses
During the summer months, the sun beats down on the Kruger park and Greater Kruger region. Ensure that you have a high-quality pair of sunglasses – preferably polarised because the lenses reduce eyestrain and improve vision clarity while lessening glare and reflections.
8. Luggage
Remember that airlines do have restrictions on the size of checked-in luggage bags as well as the quantity of certain items such as liquids. Furthermore, restrict your hand luggage to one bag and it should fit the dimensions specified by the airline.
9. Local currency
It's recommended that you always have some of the local currency handy (in this case, South African Rand). In certain rest camps in the Kruger National Park, mobile signal is difficult to find and therefore some of the shops aren't able to process electronic payments – using cash is much more convenient and efficient should you need something urgently.
10. Extras
A good torch and light that can fit on your head (leaving your hands free)
GPS
A good book
A travel diary or journal