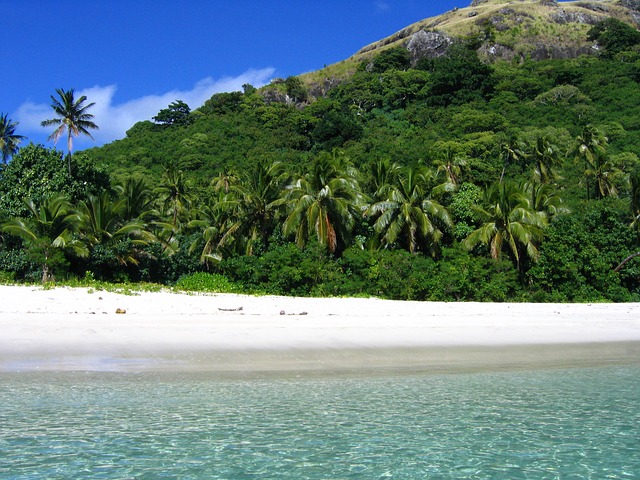 The monotony of day-to-day life can be hard on a couple and sometimes you just need to plan a romantic getaway to escape from reality. It is important for your relationship that you plan ways to spend time together, and travelling together is one of the best ways to re-engage with each other. Leave the kids or pets with a sitter, reschedule your appointments and spend some quality time together as a couple.
Paris France
Many talk about the south of France in terms of romance but Paris is renowned as being the city of romance and this is a fabulous setting for a romantic vacation. You can stay in a 5 star hotel and take full advantage of amenities like sheets with ridiculously high thread count, order breakfast in bed, or indulge in pampering together at the spa.  Stroll through the streets hand in hand and stop for a fabulous table d'hôte at a Michelin Star restaurant. Explore Champs Elyse's and stop at one of the many romantic cafés for a cappuccino and a fresh pastry. Head over to the Louvre and explore the exciting period art without having to worry about children whining about being bored. Watching the sun set from the top of the Eiffel Tower is an extremely romantic thing to do before heading out for one of the best shows in Paris, the Moulin Rouge.
Goa, India
Goa is s beautiful state in India that has many things for romantic couples to see and do. It is a great place to relax and indulge, and is one of the best countries to visit for delicious and flavorsome food, so be sure to explore the many great restaurants to eat at. You can hang out on a secluded beach like Kakolem Beach. Take a boat ride and explore islands like Bat Island, and Grand Island. Check out the stunning Dudhsagar Waterfalls and have a romantic picnic by the falls. A luxurious holiday to Goa will surely be the perfect way to rekindle your romance.
Buenos Aires, Argentina
Travel to Argentina and check out the fabulous capital city of Buenos Aires. It is a great place to view street art and you can explore the streets hand in hand viewing the fabulous murals on buildings created by masters who have come from all over the world to create works here.  Tango is the national dance of Argentina and it is a very romantic dance that you and your partner will love.  You can hire a local instructor or take lessons in a group and then head to a club to dance the night away
The Cotswolds, UK
The Cotswolds are only about 45 minutes by car from London and they the perfect place for a peaceful retreat. For the perfect romantic weekend break you can rent your own cabin complete with a hot tub and relax in wooded seclusion. You can spend your daytime hours bird watching, hiking through the trails, or exploring the many villages and small towns in the area. You can spend your nights gazing at the stars as you relax in your hot tub.
Fiji
Fiji is a beautiful country in the South Pacific and it a magical setting for a romantic getaway. The stunning white pristine sandy beaches and crystal clear turquoise waters are the perfect backdrop for a couple in love. You can explore the islands and waterways by kayak, swim in the ocean, try snorkeling or just lie on the beach together and discuss your future plans. There are many spas that offer spa services for couples to indulge in. There are many romantic places to stay. If you have the budget you can rent your own secluded villa on your very own island. Turtle Island has accommodation for only 14 couples so you can still find privacy and seclusion.