Who doesn't dream of cruising the Hawaiian Islands? Sunning in the tropics, climbing a volcano, getting a taste of local culture, swimming in clear blue seas and spending time on a magnificent cruise ship. A cruise is an amazing way to see this state; you get to island hop to your heart's content without the stress of organizing it yourself. You can relax on the ship as it takes you from island to island where your next adventure awaits you.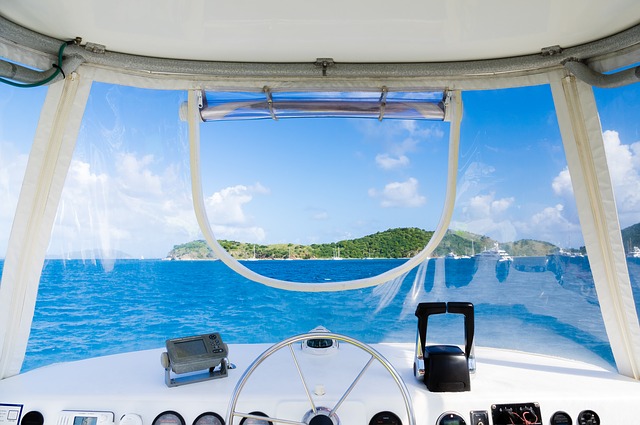 Choosing your ship
When it comes time to choose your ship and cruise line, think about what you want in your vacation. You can have a luxurious ship and a great deal at the same time with some of the good cruise deals to Hawaii. Look for a cruise line or booking company that is a Better Business Bureau accredited company and read some of the testimonials and reviews before booking. See that the itinerary fits what you want to do. Do you want to snorkel in azure waters? Explore the wonders of a volcano? Hang-glide or surf? Relax and delight in wonderful local food and flavor? Sit back and feel the wind in your hair as you watch the amazing Pacific Ocean? You can do all of this and so much more on a Hawaiian cruise! When choosing your cruise line, think about what you want to do and check their excursions and the ship's amenities to make sure you can.
Go At the Right Time of the Year
When you are planning your cruise, the time of year you go is important. The winter months – late December through January – are pretty popular times. This time of year is great for whale watching, though sometimes the weather can be a little rainy. But it is warmer than most other parts of the country. Summer is usually called Family Season as kids are out of school. You'll see more families on cruises during the summer months. If you are looking for a quieter time, you may want to go during the off-season months – that means September through November and April to June. You may find some better prices on your cruise during this time, but you may not see as many whales if that's a priority for you. You also may be more limited in your choice of cruise ships and excursions.
Research and Book Excursions
If there is something you really want to do, make sure your cruise offers it and book it early. Things like snorkeling or whale watching excursions may fill up fast so don't wait till you get on the ship to book. Other outings may not be so popular, and you can wait to book. Everything from sightseeing to a day the beach will be fun, so think bout what you and your cruise family want to do.
Other General Cruise Advice
Remember to pack the right things before you go. This means a variety of clothes, including something dressy if you want to go to the fancier restaurants on the ship. Nights could be chilly on the cruise, so you want more than shorts and bathing suits. A light jacket or sweater would be perfect.
Pack plenty of sunscreen as well. Sure, they'll sell it on the ship, but you probably don't want to pay those prices. A hat and sunglasses will help out, too. The sun is strong in the Hawaiian Islands; you don't want to be one of those sunburned tourists suffering for the whole week.
Insurance
Decide if you want traveler's insurance or not. Some booking sites will include insurance with certain requirements. Some people won't cruise without it – you're covered in case of certain emergencies. This is something you may want to take the time to look into.
A Hawaiian cruise can be a vacation you and your friends and family will never forget. It's a beautiful way to see the highlights of each island without taking on all of the planning yourself. No worries on transportation or where to go. You can see and experience amazing, once in a lifetime things, from volcanoes and whale watching to exploring black sand beaches and enjoying local food. That cruise will be amazing!