The summer time is meant for fun on the beach, time with family and friends, and of course, an amazing summer getaway! If you're looking for a unique vacation destination, as well as a place filled with history and charm, then you'll want to set off for the Philippines.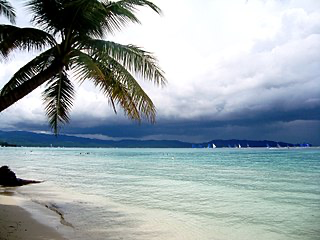 The Republic of the Philippines is made up of over 7,500 islands! One of the most amazing islands, known for its beautiful beaches and stunning resorts, is Boracay. Only seven kilometers long, this tiny island is one of the most spectacular places to spend your summer holiday!
Summer on the Beach
Your summer holiday may not be complete without at least a day relaxing on the beach! Thankfully, the small island of Boracay is actually filled to the brim with beautiful beaches. From Diniwid Beach, to Yapak Beach, as well as the very popular White Beach, the stunning coastal landscapes will leave you breathless!
If you're more into relaxing, then Diniwid Beach is the place for you! There are guest houses you can rent that can take you practically right up to the water. A few local hot spots have live music, great food, and they keep the huge coral rock formations and the white sand beach as their backdrop.
If you're looking for a few more fun things to do, White Beach will be more your speed. White Beach is the most popular spot on the island with an absolutely phenomenal 4 km long beach! The powder soft sand is so bright you may even spot it on your Philippine airlines flight into the country!
Here are just some of the things you can find on White Beach:
High-End Shops
Night Clubs
Hotels
Resorts
Restaurants
Sunset Cruises
Sailing
While White Beach offers fun in the sun and a lively night club scene, Yapak Beach offers serenity and privacy! Yapak Beach, also known as Puka Shell Beach, is a bit more secluded, but still offers fun in the sun, and amazing food and shops.
All things considered, if you're looking for some of the most incredible beaches in the world, then your summer in Boracay, Philippines will be one for the books!
Water Sports and Island Life
Because Boracay is an island getaway, you will find exciting water sports for everyone. Whether you want to go parasailing, helmet diving, snorkeling, fishing, or so much more, then you will find it here!
You can call ahead to your resort or hotel to see what they offer when you're booking your hotel reservations. Not only that, but if you can find cheap Flight booking to get there, you may be able to splurge on yacht rentals, or even chartering a sailboat!
Summer in Boracay is fun for the whole family when you have so much to do on the water. After all, island life isn't just lounging around on the beach! Have fun on the water by spending a few days exploring the island and enjoying water sports and activities.
Night Life
You can definitely make the most out of your travel experiences in Boracay by not only seeing everything the island has to offer during the day, but at night as well! Boracay has one of the most charming and exciting night life scenes in the Philippines.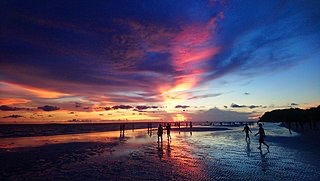 You can enjoy a relaxing concert at a small, local bar. You can party it up on a pub crawl along White Beach. You can stroll along the beach and watch the stars shine bright above you. No matter how you spend your evenings, Boracay offers a wide variety of fun things to do when the sun goes down!
Making the Most Out of Your Summer In Boracay, Philippines!
The summer holiday of your dreams doesn't have to be a fantasy! In the island paradise of Boracay, you can plan a water themed family holiday, you can find a wild and crazy beach vacation for you and your friends, or even a romantic beach resort getaway. Boracay offers a little something for everyone.
Make the most out of your summer in Boracay, Philippines by taking advantage of the beautiful beaches, fascinating water activities, and enchanting nightlife! The summer holiday you've always wanted is right here. What are you waiting for? Book your next vacation in Boracay!