Portugal is a beautiful and booming country located in the Iberian Peninsula, complete with beaches, mountainous land, castles, and beautiful and booming cities. Even with all the beautiful things to see, some spots are more tourist-related, tourist friendly, and are sure to provide beautiful photos and happy vacation memories. However, traveling throughout Portugal can prove to be difficult for some; or simply confusing or rushed, even with a pre-made travel or tour plan. While you won't need a plan ready for every event in Portugal, tours are still a great and extensive way to plan out a trip and experience new things while on vacation.
Algarve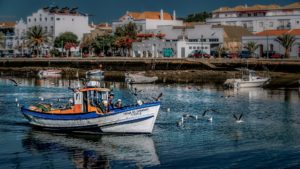 A mountainous region that is also complete with beaches, Algarve is a must see resort region surrounded by the beautiful Atlantic ocean. Classic Villas paired with bars line the beaches of Algarve, Algarve is a typical vacation spot. The weather and overall climate makes Algarve even more enjoyable, and refreshing to those who live in colder or completely opposite climates. Organizing a tour to travel through Algarve and choosing the best hotels isn't really a necessity, but it would make things to a lot smoother. Some may think of Algarve as a seasonal vacation spot, but with the warm climate, it is one of the best areas to visit in Europe at any time of year.
Lisbon
Complete with the Belem Tower, Baino Alto, and Castelo dos Mouros paint Lisbon as a booming city with several extravagant areas by itself alone. Lisbon also happens to be the capital city of the great country of Portugal, so a rich and extensive history is illustrated by historic areas and castles. Tall and colorful houses line the streets and the coast, along with bars and elaborate hotels. Lisbon is so extensive in its cultural history and castles, a list or vacation could certainly get the job done for creating good memories and the ultimate vacation. Different options include tours, for example private tours with companies like Withlocals. There is a little something for everyone: from art-related tours (great opportunities for learning, and for photos) to food tours and tastings, from a visit to the Benfica Stadium to workshops that bring you behind the counter of an award-winning bakery to learn how to bake the famous Pastel de Nata!
Cascais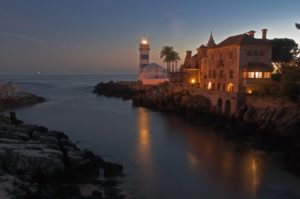 Cascais is a coastal town complete with resorts that may not include a specific tour or several tours, but it is perfect for relaxation, and is the perfect getaway. Honestly, it is the perfect location and vacation spot, as it is settled just west from Lisbon, so you would fortunately be able to tour through Lisbon and enjoy the beautiful scenery, and then relax on the beach. Markets are also a popular sight throughout the streets of Cascais, so shopping is a way to enjoy your time here. Not only are the beautiful beaches surrounding Cascais enjoyable, but beautiful sights and scenery also come from the seaside cliffs located along them. Cliffs are a popular sight in this area, with there even being parks dedicated to them. So, it would appear the entire area of Cascais is ocean and cliff oriented, as the scenery is extensive and beautiful. Be sure to prepare some directions and maps, and to mark the popular markets, beaches, and other hotspots in Cascais.
Sintra
Another resort town, Sintra is located within the Sintra mountains. Due to the city's history and royal roots, palaces and castles are luckily a common sight. Graffiti art isn't really a colorful and artistic highlight within the city, but the buildings that surround Sintra alone are enough to draw anyone's attention, especially those attracted to bright colors, it can prove to be a paradise. The castles and architecture are one of a kind; even when contrasted with the other hidden gems and features of Portugal. Due to its size and various features, it is important to organize an extensive tour or travel plan, as well as which method of transportation you should use to explore the city. If you would like to explore the castles, great ready to start walking. Aside from the colorful palaces, more toned down palaces crafted from basic stones and including long paths and walkways are also common, and provide a fantastic view over the city.
Make sure you don't miss any possible experiences or hidden gems and reserve your tours with time and experienced companies an assure an amazing time when visiting Portugal.