Many people choose to head for the tropics during the winter and I can't say a blame them. I would love to spend the winter months on a beach in Hawaii, relaxing in Hawaii beach homes under the warm sun. Though, there is a certain beauty in both the landscapes and culture in these famously blustery snowy gems that shouldn't be missed. Here are some of the nicest cities in the world to visit in the winter. Just remember to pack your coat!
Twin Cities, Minnesota, United States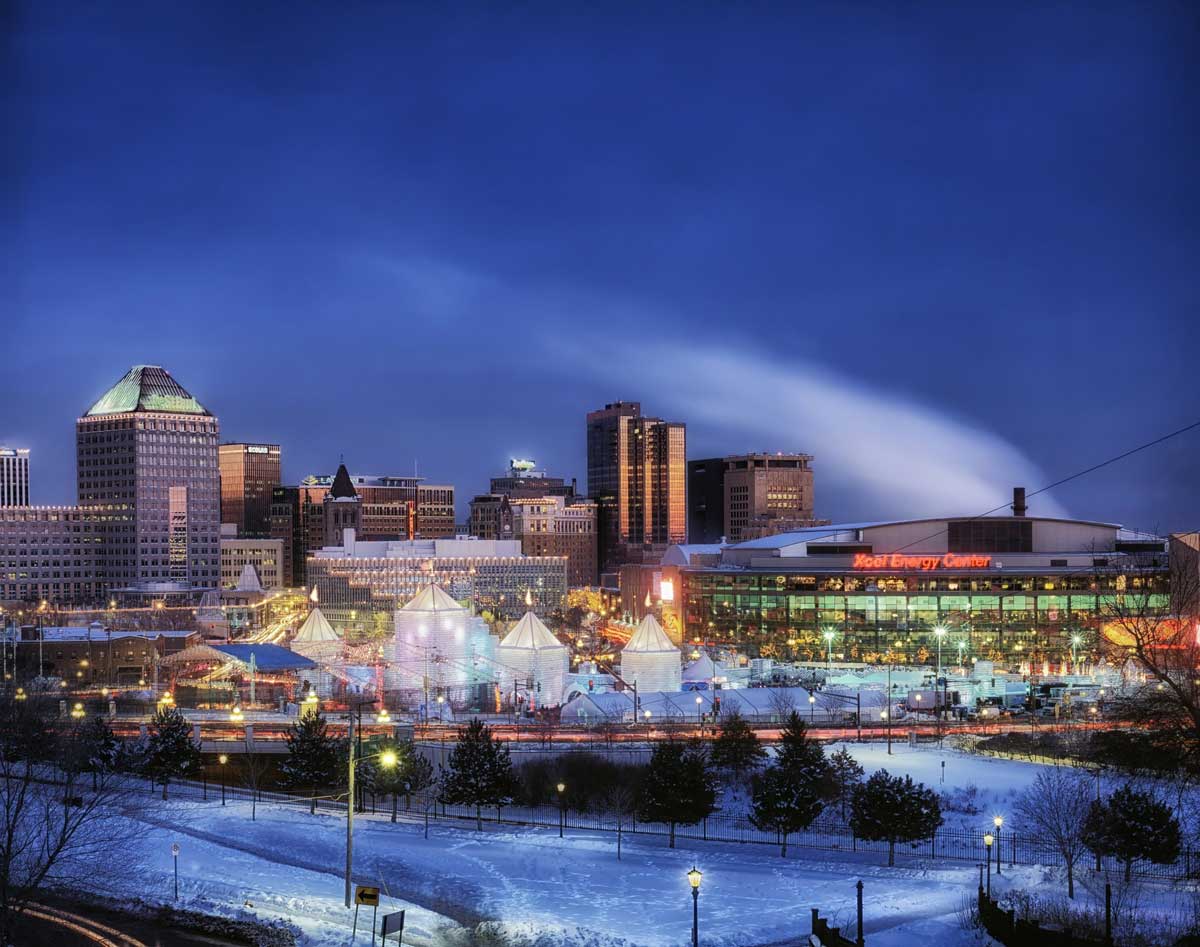 People often forget Minnesota's beautiful summers, falls, and springs and go right for their legendary winters. These Midwestern American cities (Minneapolis and St. Paul) are famous for making the most of the harshly cold winter. With average winter lows around zero Fahrenheit (-18 celsius) these hardy people need to find ways to stay warm and busy in the winter. Frequent winter hobbies include traditional past times like ice fishing and scenic cross country skiing while a younger generation of beard toting artists keep warming with a strong microbrew from the Twin Cities booming craft beer scene. Twin Cities residents are avid bicyclists, so keep a look-out for winter road warriors.  You will also see countless winter time outdoor art festivals, parades, and even an ice castle, ya betcha! (just remember not to poke too much fun of their accent.)
Québec City, Canada
Another city known for its harsh winters, Québec City knows how to make the most of it. From their famous winter carnival to their European style Christmas market, this Canadian city knows how to deal with the cold. Even going as far as to open ice hotels and ice bars. Imagine how good a boozy hot chocolate taste in -5 degree celsius weather.  They also host the annual Jamboree every February, a world-class snowboard competition. There is something for everyone in this charming sparkling metropolis.
Cesky Krumlov, Czech Republic

Quite a bit older than the other cities on this list, Cesky Krumlov in the Czech Republic was founded as a castle in the 13th century. Located on the Vltava River, it was voted a UNESCO World Heritage Site for its extraordinary Gothic, Renaissance and Baroque architectural elements. There is no better time to appreciate the beauty of this classic European city than when it's covered in soft white snow.
So maybe next time instead of booking a trip to the beach, you opt for one of these beautiful winter destinations. I encourage you to switch it up this year and explore some of the nicest cities in the world to visit in winter. With spectacular art, architecture, culture, and outdoor activities, you won't be disappointed.  Not to mention, it's an experience you and your family will be talking about for years. Possibly, next year, you will get a taste for the cold and head to some other beautiful winter destinations. Don't forget to bundle up!