There is a certain romanticism to booking a ticket and taking off on holidays with no plans, no commitments and no agenda. That's all well and good – great actually – if you have all the time in the world, funds to keep you going, and the confidence to organise things on the fly. However, for most of us, that is not a reality.
Our holidays are generally bound by time constraints, budgets, and often our own hesitation to stray too far from our comfort zone alone. Sound familiar? Don't be perturbed. Travel can still be everything you hoped for, you may just have to do it a little differently. Here is why you should consider a guided tour to get the most out of your holiday.
It saves you money
There is a common misconception that taking a tour is expensive – it doesn't have to be. There are all kinds of tours from budget to luxury, all offering different value and inclusions depending on what you are after. Whatever your travel style, you'll generally find taking a tour is a more economical way to experience it. If you were to replicate a tour itinerary independently, with all the same inclusions, you'd usually find yourself paying more.
Travelling with a group splits the costs, so everyone can save on their holiday. This is particularly relevant for solo travellers who would otherwise be forking out quite a lot more to cover these costs by themselves. Tour operators often have access to better rates than those offered to individual travellers making a pre-packaged and pre-paid tour very economical, saving for this kind of trip is easier particularly when there are special offers and last minute deals on the whole package price.
You'll meet new people
Independent travel can encourage you to get to know new people – other travellers that you meet in passing and locals that you encounter along the way. However, it can be difficult and unnerving to strike up conversations with strangers and if you're not naturally a social butterfly, you might keep to yourself or spend time with the travel companions you already know.  
Joining a tour means that you will share your journey with likeminded travellers who have similar interests and you'll develop new friendships organically. You'll still get the chance to interact with the locals – an experience which is made much easier in a group and with the presence of a local guide who can bridge cultural and language barriers.     
It gives you security
Travelling with a group adds a level of security that you don't have when you travel alone. Along with the safety net of your travel companions, your guide is also responsible for keeping you safe on your trip. Tour itineraries are curated with your safety and comfort in mind, so you know the places you are visiting and the activities you are doing have been planned with insider knowledge and the utmost care.
This sense of security means that you can explore more confidently, doing things and going places that may be daunting alone. It's hard to enjoy yourself if you are constantly feeling uneasy in a different environment, so if you're not an overly confident traveller or want to visit a place that you're not sure about travelling independently to, then touring is a great way to overcome the worries that are holding you back.
There's less to organise
There are a lot of intricacies to planning the perfect trip. You need to choose and organise each activity, arrange tickets, and figure out how to get around for all your sightseeing. Plus, you'll need somewhere to stay, and you'll need to get yourself from destination to destination. If you want to spend more time on your holiday truly holidaying, then maybe leave the logistics to someone else.
Taking a guided tour provides a reprieve from all the decision making and organising that we do in our everyday lives – the very thing that many of us go on holidays to distance ourselves from. It hands over the reigns to someone who specialises in curating and fulfilling the itinerary you've been dreaming of, so that you don't have to. You can choose a tour that has every little detail accounted for, or if you prefer, a trip with the basics sorted (like your accommodation and transport) and the rest left up to you. Your holiday – your way.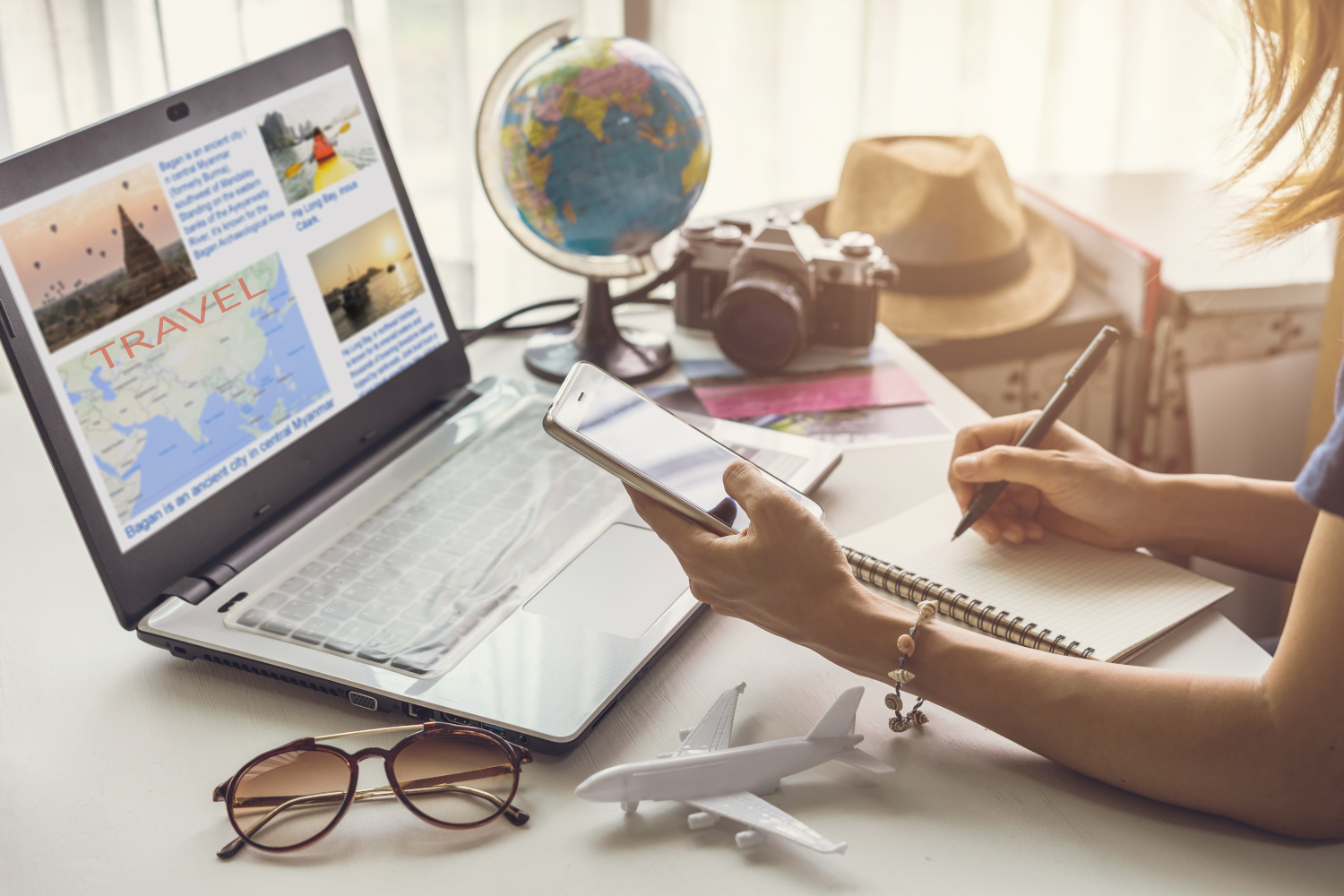 You'll see and do more
Checking off your 'must see' list in a destination independently can take quite a bit of time. On top of all the organising, you'll also spend spells waiting around – in queues for tickets, at entrances, and for public transport.  If you have the spare time, albeit annoying, this won't necessarily detract too much from your trip. However, if time is limited, it might leave you feeling rushed to fit it all in and you may miss out on things that you really wanted to see and do.
On a guided tour you can tick off everything on your itinerary efficiently. Your transport will work to the group's timetable, instead of the other way around, and your guide will organise all the details including your entrance tickets. You'll usually skip the queues and sometimes even access those attractions before they are open to the public – making the whole experience not only unique but also efficient. You'll also have access to authentic encounters with people and places that are difficult to arrange independently, all made possible by the relationships that tour operators and local communities have built over years of working together to deliver a quintessential travel experience.
About Global Journeys
Global Journeys specialises in multi-day guided tours, ocean cruising and river cruises. Partnering with the world's leading travel operators they offer their clients over 5,000 trips worldwide.
Website: www.globaljourneys.com
General Enquiries: info@globaljourneys.com
Media Contact: Barb Durance – PR & Marketing Manager