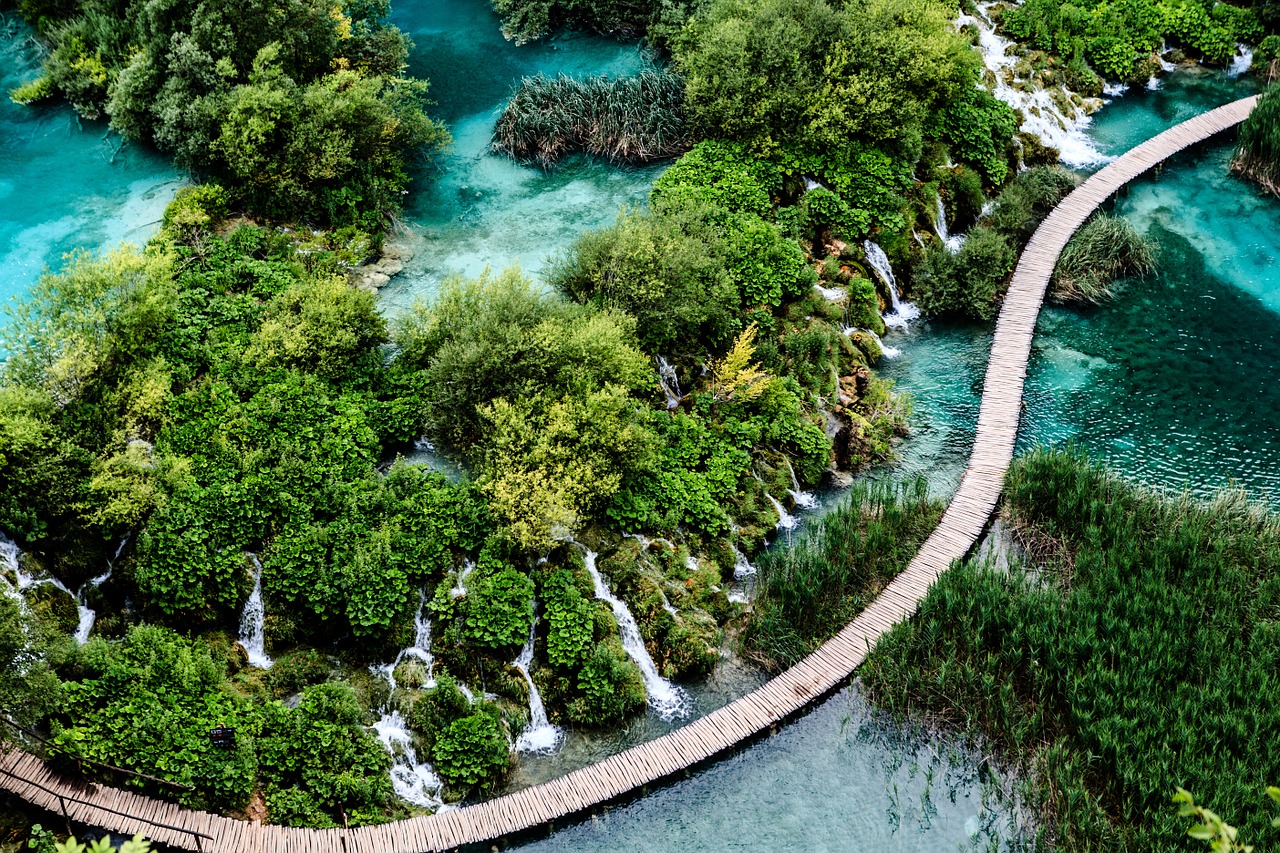 Photo by CC user tangentbeta on Pixabay
It seems that everyone who visits Croatia falls in love with its stunning shoreline, beaches and rich cultural history. Below we share 8 reasons to love Croatia; you won't find it hard to fall for this place, as it is one of the best overall destinations in Europe.
The Ancient City Walls of Dubrovnik
This is a fantastic way to spend a couple of hours for those who love their historical sites. The walls will take you on a 2.5km walk, in which you can enjoy amazing views of the coast and city. There are many guided tours on offer that will give you more information about the history surrounding the area.
Plitvice Lakes National Park
This simply has to be one of the most beautiful places to visit in Croatia. There are various walking trails based upon how long you wish to walk and your fitness levels. What you are guaranteed to see are breath taking views, vast lakes and boat rides for you to enjoy. Remember to be careful when walking the trails, and be sure to take out travel insurance.
The Old Town of Rovinj
If you enjoy walking and exploring historical architecture and buildings then you really must visit Rovinj. This experience will cost you absolutely nothing. You will be able to browse the many quaint shops and the old harbour.
Cable Car in Dubrovnik
When in Dubrovnik it is highly recommended that you take a ride on the cable car. This even operates during the night and guarantees panoramic views of the city. There is even a restaurant on the top of Mount Srd.
War Photo Limited in Dubrovnik
Situated in the very heart of Dubrovnik, this museum will give you a brief history of the Yugoslavian war and the present day Refugee crisis as told through poignant pictures. Sprawled over two floors the visit will only cost you 40kn, 30kn if you are a student.
The Old Town of Porec
This is a beautiful romantic town to visit, especially if you are on a romantic getaway. There are so many restaurants and bars to enjoy here amongst the very friendly locals.
The Parco Nazionale Krka in Split
This enormous National Park can be explored on foot, car or even by boat. There is probably too much to see during one visit, so planning is essential to cram everything in. This is the place to be to see the bird and animals of Croatia in their natural habitat.
The Amphitheatre in Pula
Although slightly tucked away, this Roman amphitheatre is one of Croatia's most hidden treasures. Victors do have to purchase a ticket, but are then free to walk around the entire grounds. You can also purchase an audio guide.