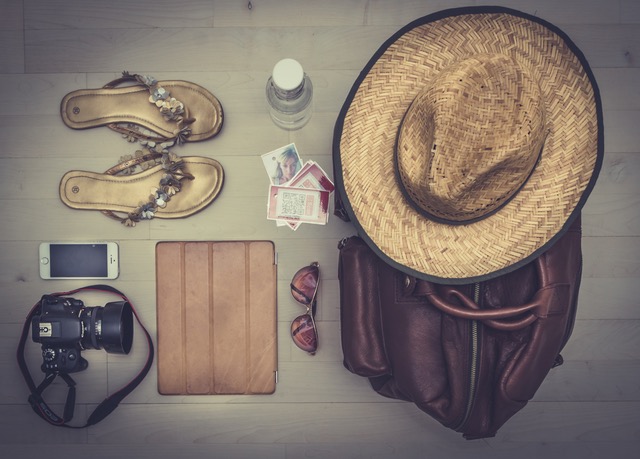 If you're in the middle of planning your next trip or vacation, you're most likely trying to figure out what to pack and take with you and what you should leave at home. Though packing for most is a fun and exciting activity, if you have lots of stuff you want to take with you, you might find yourself a little overwhelmed with choices. On the other hand, you might not have enough items and realize that there are a few key items you need to purchase before you board that flight out.
To help you get started, here's a great list of some travel essentials that help to make any trip fun and easy. These items are small as well, making them great for vacationers who plan to only travel with a carry-on bag.
Bumbags
Time to bring the 80's and early 90's back into style. Bumbags are a great choice for those who will be on the move all day while exploring and rather not carry a purse around. They're also great for men who will be wearing an outfit that lacks proper pockets.
Eye Mask & Ear Plugs
If you're going to be on the plane for a long time, you might want to try to get some shut eye during your trip. Though this sounds extremely difficult, a good eye mask and a pair of ear plugs can make a world of a difference.
Universal Adapter Plug
Because not all places use the same type of plug, if you're venturing off to a tropical location on the other side of the world, you may find that a universal adapter plug is needed. If you end up going somewhere where the plugs are different and you don't have an adapter, you'll want to try to buy one right away, which might end up being quite the task.
Rain Poncho
Great for sudden rain showers on the beach, in town and in the jungle, a rain poncho is one essential you don't want to skip. Easy to pack in a compact space and just as easy to pull out and put on, ponchos are a go to when traveling to rainier parts of the world.
Travel Document Holder
Because you'll likely have a bunch of different travel documents to keep track of, you'll want something to keep everything in, without having to rely on the back ziplock portion of your purse. Document holders come in many different colors and styles, making them easy to customize and style with the rest of your gear.
Ziplock plastic bags
Great for storing small items and damp clothes, ziplock bags (or any other plastic bag brand) are a fantastic way to keep things separate so that you don't end up ruining the rest of your carry-on items. If you're traveling with a baby, you'll especially find these bags to be very helpful.
When gearing up to travel, it's important to not only know what to do once you get there, but what to pack for the plane ride over and back as well as what's needed once you've arrived in your chosen location.