A vibrant and bright city like Seattle should be anyone's list of top places to visit this 2016. And why not? From waterparks and famous landmarks, to amazing dishes and unique places, Seattle is really the place where you'll want to pack up your bags and explore the city. Because Seattle has so many great attractions, Seattle, of course, also gets a good amount of visitors and tourists. For those of you who live in Seattle, this could be an opportunity for you to spruce up the apartment and put it on the market for vacation rentals to make some extra money. You can do some do-it-yourself work around the apartment or, if you're interested in doing more work than you can do alone, contact a local home improvement expert such as Southern Home Services – they can give you advice, estimates and provide you with services you may not be able to complete alone.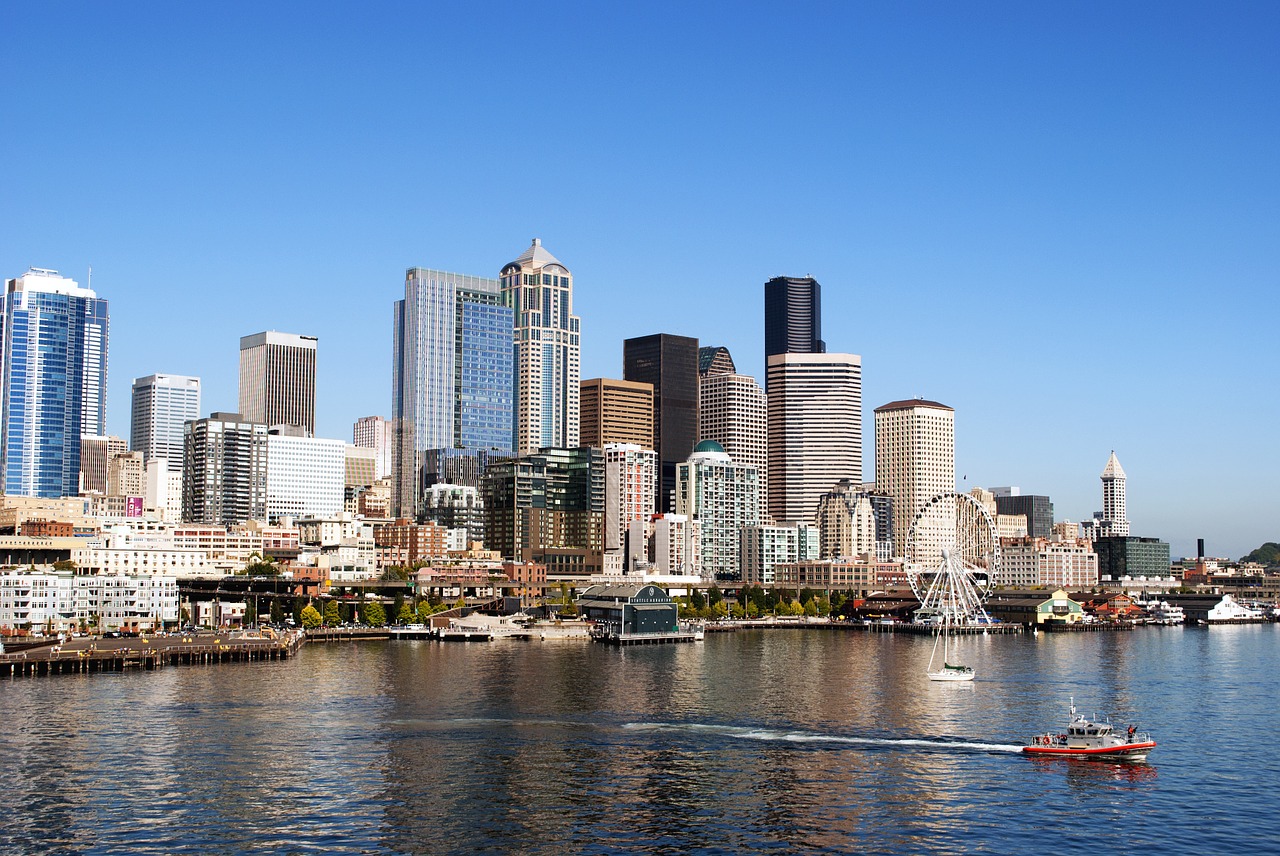 Be prepared for the weather though! Seattle is famous for raining when it's pouring! If you want to avoid the worst of the rains, the best months to tour the city would be from April to October, where the sun shines the brightest and the warm breeze embraces you while you're exploring the city. Don't forget to pack a waterproof jacket just in case the rain seeps through the clouds.
Here are some of the top things to do while visiting the vibrant city of Seattle:
1. Seattle Great Wheel
If you're after an epic view of the entire city, there is only one place to go to and that's the Seattle Great Wheel. Said to be one of the largest Ferris wheels in the United States, you can have not only the best view but also you get to relax when you're in the sky above the water riding the Great Wheel.
2. Space Needle
Your trip won't be complete without visiting the Space Needle's observation deck. Make sure to get two tickets – day and night – so you can see Seattle from two unique perspectives, day and night. Take note that taking selfies on the observation deck can be difficult.
3. Chihuly Garden and Glass
Get in touch with your artistic side and visit this epic art museum. Dale Chihuly is one of Seattle's most celebrated artists, and the master behind the exhibits here. You'll be in awe at the ways he can put glass into action.
4. Pike Brewing Company
No free beers unfortunately, but you'll get to see and learn first-hand how beer is made. From hops to sugar levels, you will learn everything there is to learn about brewing first class beers.
5. EMP Museum
If you're a musician or a music lover, you'll definitely enjoy the Experience Music Project or EMP Museum. Here, you'll be able to watch popular music videos from a larger-than-life LED Screen and even experience being a rocker for a day with their rock n' roll instruments. This museum is a modern take on the Pop Culture we have today.
6. Seattle Public Library
If you feel like taking it easy, head on off to the Seattle Public Library and take a chill pill for a few hours. The library is huge, modern and beautiful. You will never look at libraries the same way again after visiting this enormous place.
7. Pike Place Market
Literally a place where you can find anything that you're craving for. The Pike Place Market is the place to come when you want to stuff yourself with delicious local treats and dishes you won't taste anywhere in the world.
8. Original Starbucks
You'll find Starbucks in many countries. It's one of the most successful franchises in the world but there is something a bit special about the original Starbucks, the place where it all began. A fun fact for you – the Seattle Starbucks is the only Starbucks in the world which still uses the original logo featuring a mermaid!