Portugal, situated in the picturesque Iberian Peninsula, is a captivating and flourishing country boasting stunning beaches, mountainous landscapes, enchanting castles, and vibrant cities. Amidst this beauty, certain destinations stand out as more tourist-oriented and exceptionally welcoming, ensuring picturesque moments and delightful vacation memories.
However, navigating Portugal can be challenging for some, leading to confusion or a rushed experience, even with a pre-made travel or tour plan. While it's not necessary to meticulously plan every aspect of your Portugal adventure, tours present an excellent and comprehensive method to organize your trip, offering the opportunity to embrace new experiences and make the most of your vacation.
Algarve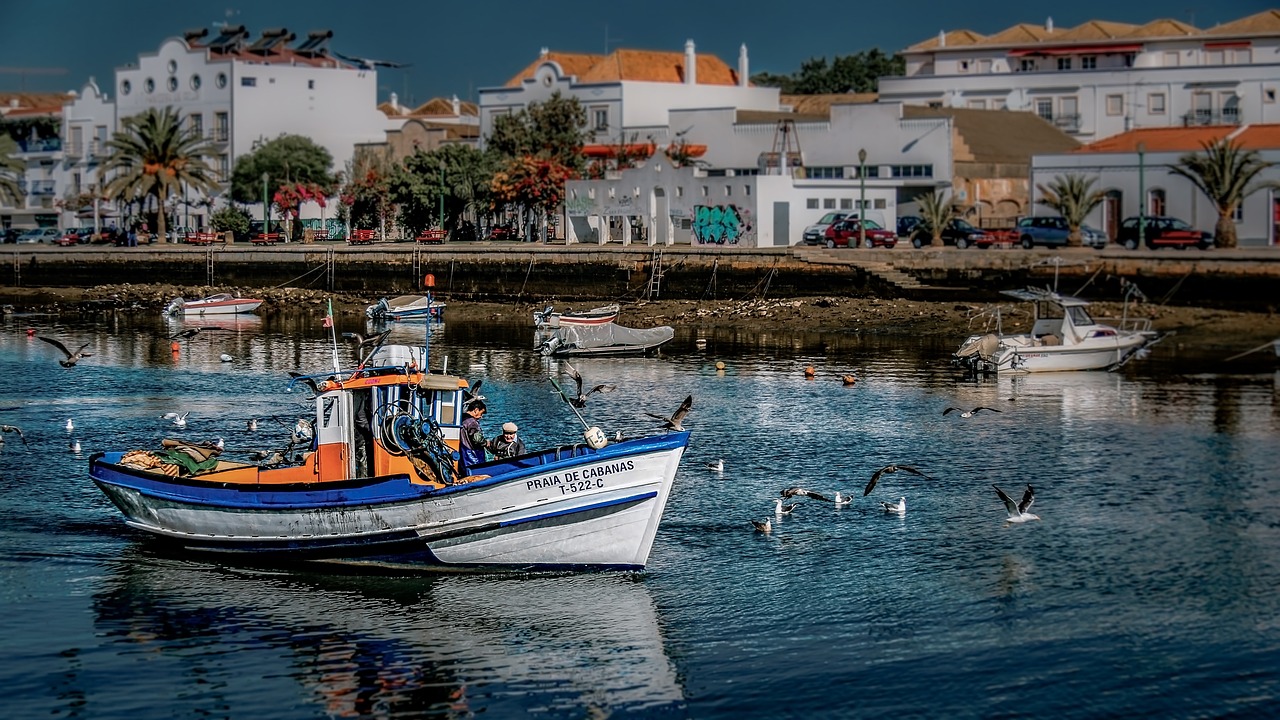 A mountainous region that is also complete with beaches, Algarve is a must-see resort region surrounded by the beautiful Atlantic Ocean. Classic Villas paired with bars line the beaches of Algarve.
Algarve is a typical vacation spot. The weather and overall climate makes Algarve even more enjoyable, and refreshing to those who live in colder or completely opposite climates. Organizing a tour to travel through Algarve and choosing the best hotels isn't really a necessity, but it would make things to a lot smoother. Some may think of Algarve as a seasonal vacation spot, but with the warm climate, it is one of the best areas to visit in Europe at any time of year.
Lisbon
Complete with the Belem Tower, Baino Alto, and Castelo dos Mouros, Lisbon is a booming city with several extravagant areas. Whether you're exploring with family, friends, or embarking on a solo adventure in Lisbon, this city is the perfect destination. Lisbon opens up a world where tall and colorful houses line the streets and the coast, along with bars and elaborate hotels. As the capital city of the great country of Portugal, Lisbon illustrates a rich and extensive history through its historic areas and castles.
Lisbon's rich cultural history and abundance of castles offer a plethora of options to create lasting memories and ensure the ultimate vacation experience. Whether you're exploring historic sites or enjoying the vibrant atmosphere, Lisbon has everything needed for an unforgettable getaway. Different options include tours, for example, private tours with companies like Withlocals. There is a little something for everyone: from art-related tours (great opportunities for learning, and for photos) to food tours and tastings. From a visit to the Benfica Stadium to workshops that bring you behind the counter of an award-winning bakery to learn how to bake the famous Pastel de Nata!
Cascais
Cascais is a coastal town complete with resorts that are perfect for relaxation. Honestly, it is the perfect location and vacation spot, as it is settled just west from Lisbon, so you would fortunately be able to tour through Lisbon and enjoy the beautiful scenery, and then relax on the beach. Markets are also a popular sight throughout the streets of Cascais, so shopping is a way to enjoy your time here.
Not only are the beautiful beaches surrounding Cascais enjoyable, but beautiful sights and scenery also come from the seaside cliffs located along them. Cliffs are a popular sight in this area, with there even being parks dedicated to them. So, it would appear the entire area of Cascais is ocean and cliff oriented, as the scenery is extensive and beautiful. Be sure to prepare some directions and maps, and to mark the popular markets, beaches, and other hotspots in Cascais.
Sintra