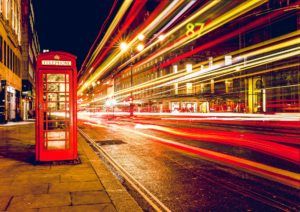 From an ecstatic rotating wheel tour of the London's eye with views of Big Ben, The Shard and the Houses of Parliament, the magnificence of the city wafts through one's being and imprints remarkable memories. And from its gothic structure-dominated streets to medieval towns and stunning countryside, the UK is indeed a puzzling tourist destination. Its noble character is not fully defined without exploring its world-class education, high-end street fashion, bold culture, and spectacular entertainment. Its mystic persona has plenty to offer. This ranges from the charming flow of River Thames that transverses through Oxford to Windsor, the iconic Stonehenge, the antiquarian British Museum, the grand Buckingham Palace to the gothic Tower Bridge and many more.
The intimate way to experience this heritage is by checking out this great collection of outdoor activities to indulge in.
Guided walking tours
Guided walks help to capture the richness of any tourist destination. To go on a walking holiday in the UK is in no way dissimilar to this. Walking holidays provides a therapeutic experience that reenergizes and invigorates the self. The open fields, lush greenery, rocky landscapes, and thick forests are the ideal sensory filters, and walking holidays ignite this magic. The endearing walks accommodate all types of travellers, and their intensity varies to attract tourists from moderate to advanced levels.
Competitive Sports
This is an ideal family or outdoor group activity. Activities span from archery adventures that aim to thrill your companions to terrific laser combat. Families can also bond over customized adventure golf.
Boating
A visit to the Windermere provides the most fun out of boating. One can enjoy an exhilarating dip in the pristine waters and hop on a boat ride to the scenic surrounding. River Thames also offers an excellent ambiance for boat lovers.
Kayaking
Kayaking escapades ignite adrenaline and are some of the best sports to engage with water and the rocks embedded at the sides of the water trail. One can add hiking to their kayaking tours and later unwind to a guided tour. It's also a significant discovery drive of virgin islands and fantastic bays.
Canoeing
A suitable outdoor fun for water enthusiasts, canoeing sets the pace for wild travellers. The River Wye is an excellent spot for this among others.
Tree Climbing
Unearth your primate nature by going for tree climbing. The UK has an indefinite number of forests suitable for this exercise. Families and friends can also try out zip trekking.
Snorkelling
Snorkelling adds to the list of water adventures to pursue. Experiencing the aquatic ecosystem live is an encounter to remember.
Rock Climbing
This is an activity suitable for fitness lovers and muscle builders. Rock climbers get the ultimate views of the surrounding areas. The panoramic heights offer great photo shoot locales.
There is so much more to assimilate in this rich land, and this can only be actualized by booking a tour to the UK, which is one of the prestigious places to visit in the world. Guided walking tours remain the most basic outdoor activities and are a must-do because they are not discriminative of human variations such as age or ability.