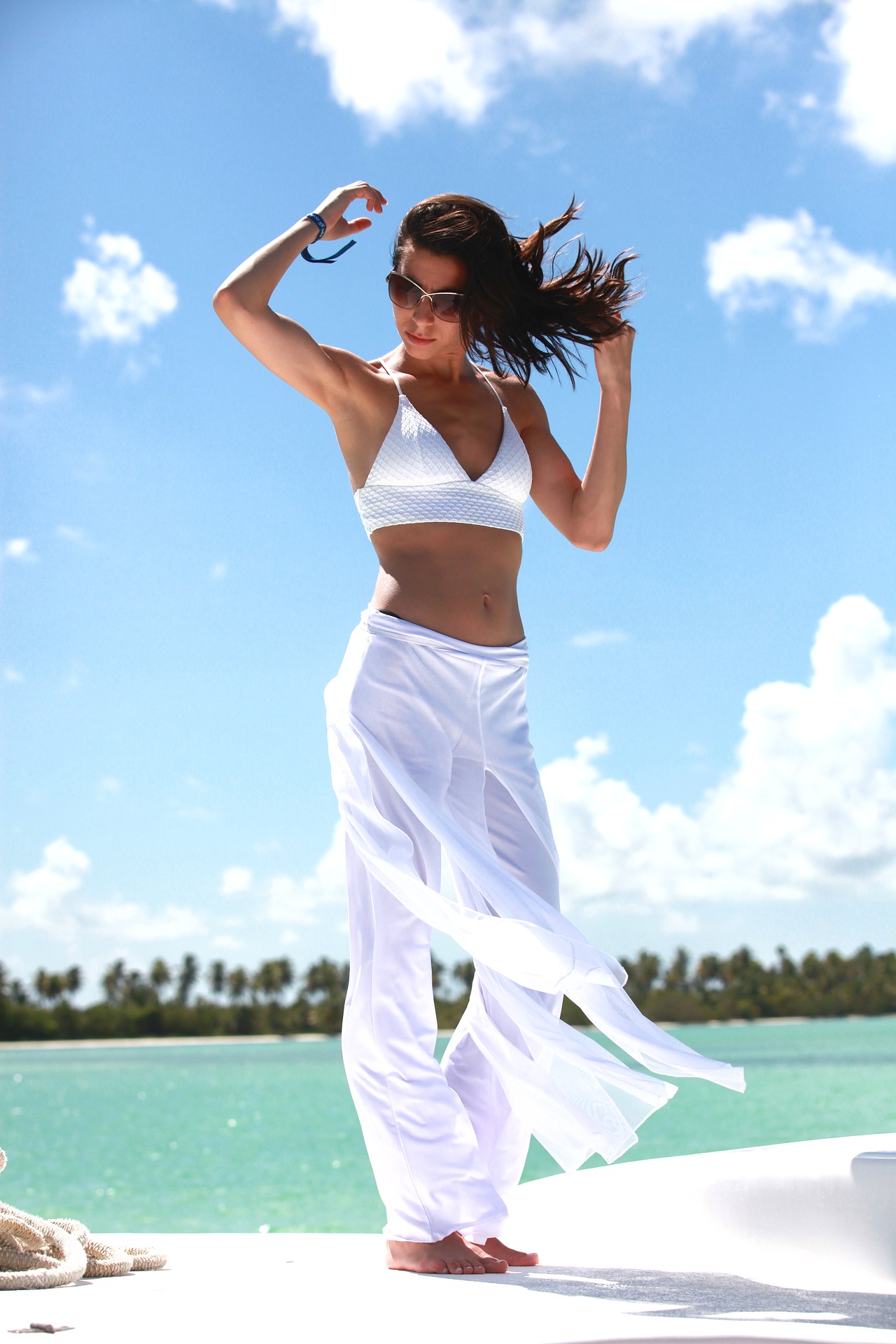 Going on holiday is a great excuse to add some key summer pieces to your wardrobe. Who doesn't love holiday shopping? Planning outfits not only makes us feel as though we're already abroad, but it also helps us to plan what we're doing once we arrive in this new part of the world.  For those who crave a holiday full of pampering, relaxation and luxury look no further. Browse this selection of five luxurious holiday destinations, brought to you by CT Shirts. 
Bora Bora, French Polynesia 
For somewhere equally as exotic, the French Polynesia has been the choice of travelers for many years and it continues to remain a beautiful landscape. For a simply mesmerising destination then this is your best choice, the island boasts secluded white sandy beaches which meet the blue coral reef beneath the surface. Once you've dried off, change into a polo shirt and some linen shorts paired with some casual shoes.  Mingle amongst the locals at one of the renowned street markets in Vaitape where you will find hidden treasures such as black pearls and vanilla beans and embrace the vibe of the island. 
If you want to avoid overcrowding, recommended visiting times are May, September and October. Conveniently, this also falls under the dry season when temperatures reach an average of 28°. For an uber extravagant getaway then choose to stay in The St. Regis Bora Bora Resort, a 5-star venue where a one-night stay in one of the over-water villas costs around £3,528 a night. In fact, it was the setting for Nicole Kidman and Keith Urban's multiple honeymoons (visiting once just isn't enough).  
Necker Island, British Virgin Islands  
Located in the east of Puerto Rico, Necker Island is part of Sir Richard Branson's lucrative British Virgin Islands. Reservations are hard to come by but don't miss out on the chance to stay in one of The Great House bedrooms, fitted with king size beds, en-suite bathrooms, a jacuzzi, and a sundeck. Boutique restaurants will be the perfect opportunity to wear a sharp fitted shirt, with long chino trousers or linen alternatives and loafers. Watch the sun set and sip on a cocktail while your evening meal is prepared in The Beach Pavilion. 
The isolated island boasts a plethora of nature for you to soak in. Lemurs, flamingos, tortoises, and iguanas are amongst a few of the creatures that you will be sharing your holiday with. A slim checked shirt and chino shorts can be the perfect daytime attire, paired with flip flops to sift through the sandy coastline. If it wasn't exclusive enough, Kate Moss, David Hasselhoff and even members of the royal family are known to have visited the island. 
St Lucia, Caribbean  
This Caribbean island is perfect if you want a holiday full of a mixture of adventure and rejuvenation. The picturesque scenery is nestled amidst a land carved by volcanic activity, with scatterings of rainforests and the famous Pitons, a UNESCO world heritage site. Other beauty spots to visit include the Sulphur Springs, Toraille Waterfall, and Morne Coubaril Estate. 
At its hottest, St Lucia can reach heights of 31° and can remain light for almost 12 hours each day. Casual shirts and chino shorts will be essential for evenings spent drinking champagne overlooking the Caribbean sunset. 
There are several options when looking for a hotel to fulfil your holiday dreams in St Lucia. Choose the Jade Mountain Resort in Soufriere, where the nightly rate for one of the exquisite suits is anywhere in the region of £1,500-£1,800. Some of the rooms feature a breath-taking infinity pool and a panoramic view of the Caribbean sea. Some famous faces known to have enjoyed holidays on the island include Chadwick Bosman, star of Marvel's 'Black Panther', Ellie Goulding, and Oprah Winfrey. 
Los Cabos, Mexico 
If you're happy to travel long-haul, Los Cabos is a beautiful and versatile landscape surrounded by seas, desert and mountains. A luxury holiday in Los Cabos can be as low-key or as extravagant as you want it to be, choose from private sailing excursions to Mexican cooking classes and market tours, or simply laze on the closest stretch of sandy shores. 
Again, linen is the recommended clothing choice as it will help combat the heat and keep you comfortable while you lounge around in the baking temperatures. Along with the staple selection of chino shorts, a classic men's evening shirt will come in handy for nights spent enjoying some seriously fine dining at El Matador, a mixture of vibrant Mexican, Latin, and seafood dishes. Wake up in time for brunch and head to Cabo San Lucas along the coastline. The French toast and tacos on offer at Café de Ciudad are more than worth it. 
For those people wishing to hide away and enjoy Los Cabos in peace, The Las Ventanas Al Paraiso is perfect. It might be one of the most expensive places to rest your head, but it is known as a popular choice for solo travellers who just want to get away from it all for a while! Get out and explore or simply kick back in the infinity pool and sip a Margherita. 
Antibes, France 
Compared to the other chosen destinations, France is not the first place that comes to mind when imagining a tranquil getaway – city breaks to the likes of Paris dominate the holiday market. However, unlike Parisian fashion, the glamorous vibe and a relaxed dress code here means you can enjoy days wandering through the old town streets. Why not stop to sample some delicious local cuisines along the way? In fact, it is the perfect destination for a romantic getaway with your significant other. Antibes is a mere stone's throw away from Cannes, so there is plenty of opportunity to explore.
Trainers or loafers are perfect to explore this destination while a neutral linen shirt is the perfect colour to keep cool while visiting. Spots along the Riviera are frequently becoming the backdrop of many summer weddings too, and a blue suit will make for the perfect combination with a riviera wedding tan. 
Frequented by famous faces such as Emily Ratajkowski, John F. Kennedy, Orlando Bloom and Will Smith, The Hotel Du Cap-Eden-Roc is a go-to. The sea views are astounding and everything about the hotel is private — pools, butlers, and more. 
Get your suitcase packed and jet off somewhere extra special this summer.