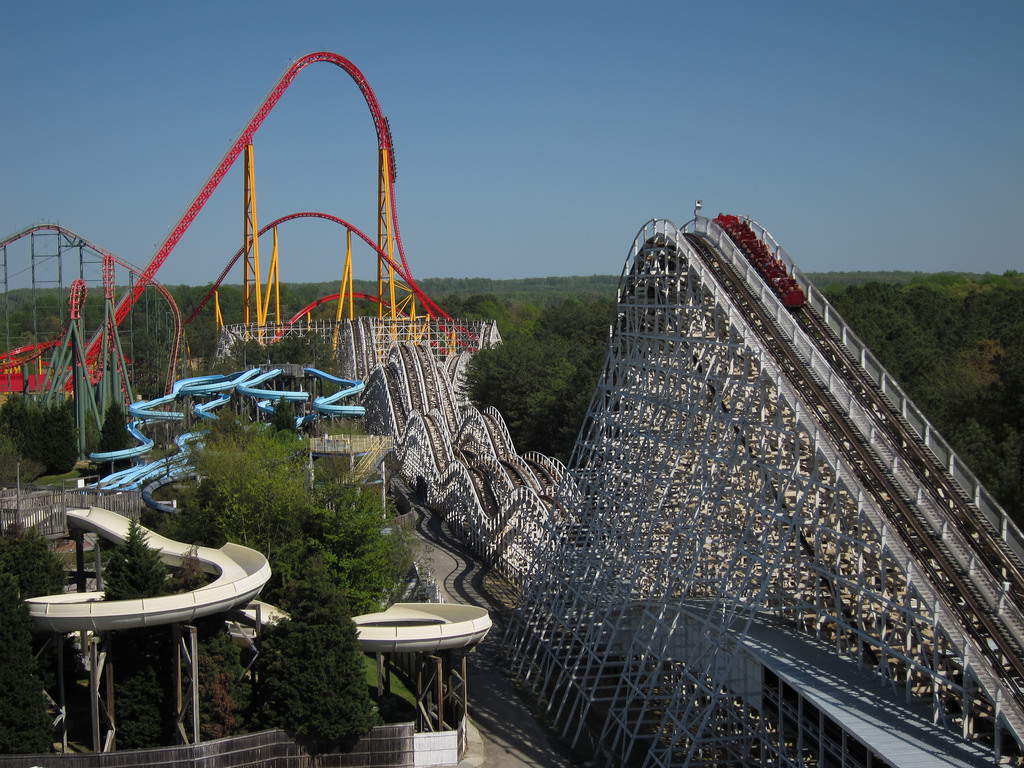 There will be thousands of you out there who have a tip to Florida planned for this year or who are looking to plan a trip for next year. It is important therefore that you understand which are the theme parks that you should be looking to in order to maximize how much fun you have in this wonderful state.
Having lived and worked in Florida for the past 2 years, and regularly frequented the best theme parks on offer, I thought I would share with you the theme parks which I feel as though you simply cannot afford to miss out on when you go on your trip to Florida.
Disney World
It would be impossible to compile a list such as this and omit the theme park which has been responsible for taking theme parks all over the world to the next level. Disney World in Florida is truly the place where magic happens and you will need to set aside at least 3 days to get the most out of this theme park complex. Disney World is comprised of no less than 4 theme parks, Magic Kingdom where you will see your favorite Disney characters, EPCOT which is themed on human discovery, Animal Kingdom with its zoo-themed rides and roaming animals and Hollywood Studios where you can go behind the scenes of your favorite movies.
Universal Studios
For any film fan Universal Studios is an absolute must visit theme park which will absolutely blow your mind. All of the rides here are based upon blockbuster movies and you will be taken on rides which will see you enjoy adventures through the movies as if you were there yourself. If you do go to Universal Studios, make sure that you set a good couple of days aside so that you can make the most out of the complex and enjoy as many rides as possible. Even queuing in this theme park is fun as there are plenty of interactive features which will keep you and the family entertained as you wait to go on your ride.
Sea World
There are few places in the world that allow you to see marine life like Sea World and this aquarium-cum-theme park is somewhere that you must visit during your time in Florida. At this marin-based theme park you can see some of the sea's most amazing creatures up close and personal, you will see dolphin and whale shows, learn about the animals and even play with some of them. Away from the live animals, Sea World offers some amazing, adrenalin-fuelled rides for all of the family to enjoy. Make sure that you take your swimming gear with you when you go to the Sea World theme park as there is a very high probability of your getting wet, with that being said, the Florida sunshine will soon take care of getting you dried out again!
What are your favorite theme parks in Florida? Let us know your thoughts in the comments section below, we'd love to hear from you.